2024 TOWSON INVITATIONAL
SPORTS MADE SIMPLE
FEBRUARY 2 – 4th, 2024
SHOW PLACE ARENA
14900 Pennsylvania Ave., Upper Marlboro, MD 20772
 Fun for all – Athletes, Coaches, Clubs, and Spectators.
Make a difference and support future gymnasts: Please join us to support the Towson University Gymnastics program. Proceeds from the meet will benefit future Towson Gymnasts.
Hosted By: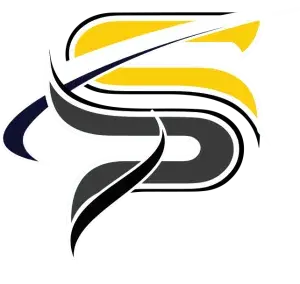 Capital Cup Format (Optionals Gymnasts | 2 Floors)

Register early, the meet will be capped at 1500 Athletes

Custom awards for Teams and Individual Awards

Registration: Meet Reservations

Equipment: AAI
Registration Fees (Per Gymnasts)
Optional (level 6, 7, 8, 9, 10) $140.00  
Compulsories (levels 2, 3, 4 & 5) $130.00 
XCEL (Platinium,Diamond, Sapphire) $140.00  
XCEL (Bronze, Silver, Gold) $130.00  
Teams ($60.00) per level

(All clubs with 4 or more gymnasts in the same level are automatically entered into Team's | 3 Scores count)
Deposits and Payments
Please send Payments to:
Sportworx Production | C/O 2024 Towson Invite.
221 Najoles Rd #882 Millersville MD,21108
 Or: Complete the Registration form and pay the online deposit by credit card: 
*Note: A 3.0% service charge will be applied to all credit card entries.

Sportworx Production: Azois@Sportworxpro.com
SCRATCH DEADLINE AND FINAL PAYMENTS DUE DECEMBER 1st 2023
Sportworx Production Refund/Substitution/Injury Policy
The standard entry deadline is the final day full refunds are issued.
Injury refunds (100% of entry fee) are issued with a Dr's note up to the event start date.
Deposit | Approximate Levels

Save Your Spot today with a $200 Deposit. Please send us a deposit and approximate numbers per level.
Streaming | Photos
Coming Soon: Please check back shortly for additional information.
Airport | Travel
Please check back shortly for the updated information.
Host Hotels
Coming Soon: Please check back shortly for additional information.
Tickets | Admissions
Tickets will be available online through Event Bright. Check back shortly for an updated link.
ENTRIES
Towson Invitational Gymnastics Meet entries close on December 1st, 2024. Or when the meet fills. No entries will be accepted without payment. Payments must be received by January 2nd,2024. There will be a limited number of entries after the deadline. If space is available, there will be a $10 late fee.
CUSTOM MEDAL
GET YOUR TIGER
All Around
100%

| Individual Awards Events

40%

| Team Awards in each level

1st to 3rd

|(3 top scores count for each event)
3 or more athletes registered at each level will automatically be entered into the team competition.
MEET DETAILS
1st Annual Towson Invitational
February 2-4th, 2024
Show Place Arena
14900 Pennsylvania Avenue
Upper Marlboro, MD 20772
USAG Level 2-10

|

All Xcel Levels
get professional, reliable, and affordable sports production service today.
find out how we can plan your event so you can focus on other things, like running your business.
View our Current

2023 | 2024 Meet Schedules.
We are currently taking reservations for events through the 2024 season.  For more information or to reserve a date, please complete the Pre-Meet information form with your contact information and the dates of your meet, and we will get back to you with our availability and a complete pricing quote.